2023 – Comhaltas Winnipeg and the Winnipeg Slow Session present:
"Playing with an Irish Accent" Jigs and Reels
The purpose of these workshops is:
• To learn how to infuse the Irish Style into your acquisition of new tunes from the start. • To have fun and play with other people and the instruments typically found in an Irish Session. This workshop is for you if:
• You already know how to play your instrument and can play some tunes at a slow to moderate pace.
• You have been learning tunes on your own, with an instructor or with a group.
• You currently consider yourself to be a "by ear" or "note reading" learner…or both!
• You desire to play Irish tunes with a Tradition Irish Style and would like to learn how you can incorporate the style while learning new repertoire. Logistics: The plan is to split into different groups based on instrument type:
Fiddles with Cathy Rayner. Whistles and flutes with Susan Hammer. Mandolins, banjos and melody on guitar with Paul Hammer. Bodhran with Tom Naughten. Free Reeds (concertinas, button accordions, harmonicas and other) with Dave Strang
• From 1:00-3:00 we will stay in our groups learning the nuances particular to our respective instruments.
• From 3:00-4:00 we will come together and have a guided session in which we will share what we've learned and enjoy playing altogether. How can I prepare for these workshops?
• Great question! We will send you an audio recording of the instructors playing some fun jigs and reels.
• Listen to the recordings as often as you can before the workshops. We'll be focusing on Jigs for the April 23rd event, and Reels for the April 30th one.
• Do some active listening. What instruments can you hear? Are you hearing a jig or a reel? Clap or tap your foot to the beat. How many times is the piece played through?
• Don't try to teach yourself these tunes. They are for getting into the mood. We'll be sending you home with some more recordings and/or sheet music at the end of the workshops so that you can continue to apply the learning techniques we'll be covering in-class. What can I expect to get out of these workshops?
• An understanding of how to approach the learning of a new tune (jig or reel) so that it sounds Irish from the very start.
• Instruction and feedback from experienced teachers/ Advanced Irish players. • Guidance on how to use rhythm, phrasing, accents, lift and ornamentation in your playing. • Notation and audio recordings to take home for a selection of tunes that you can use to further what you've learned about learning in the workshops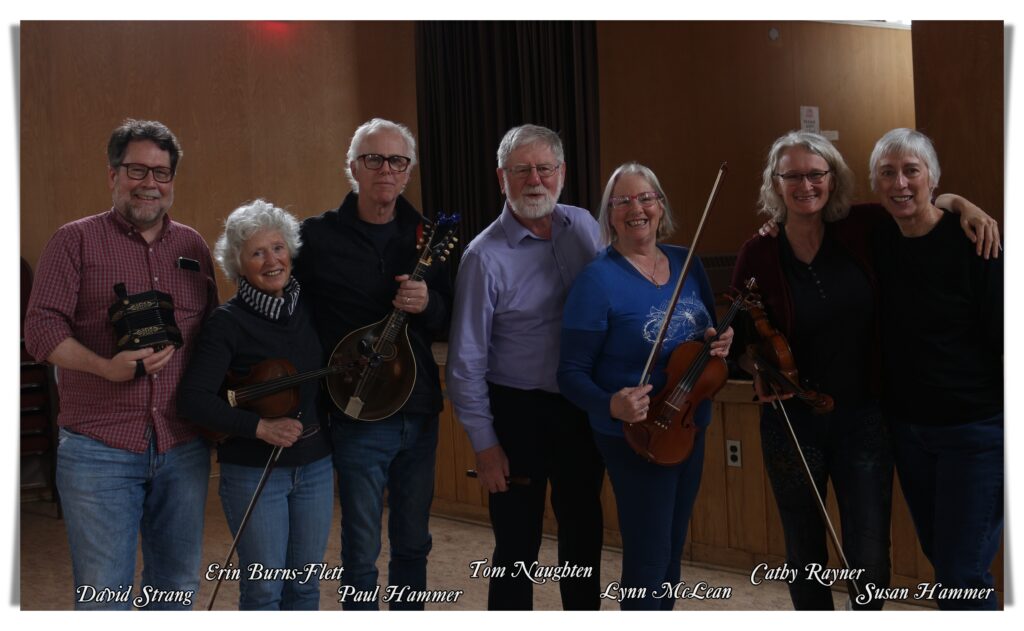 Teachers and Organizers that made this possible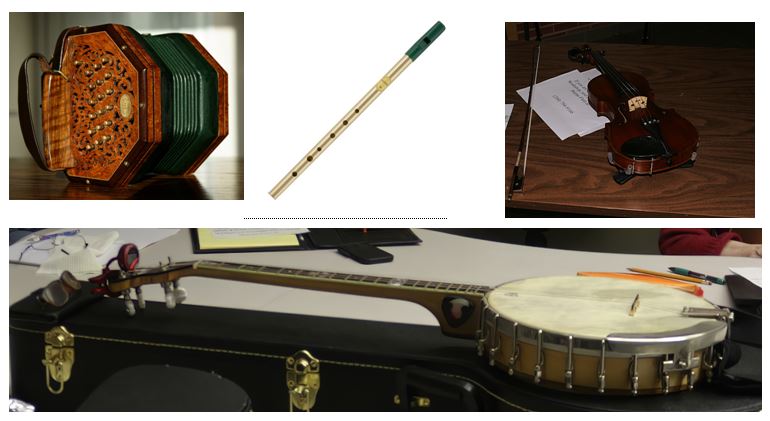 Just a few pictures from the workshop
For a short video as the group came together to play their new tunes. click here
Click here For location Map
For a Downloadable PDF of Poster below Click Here