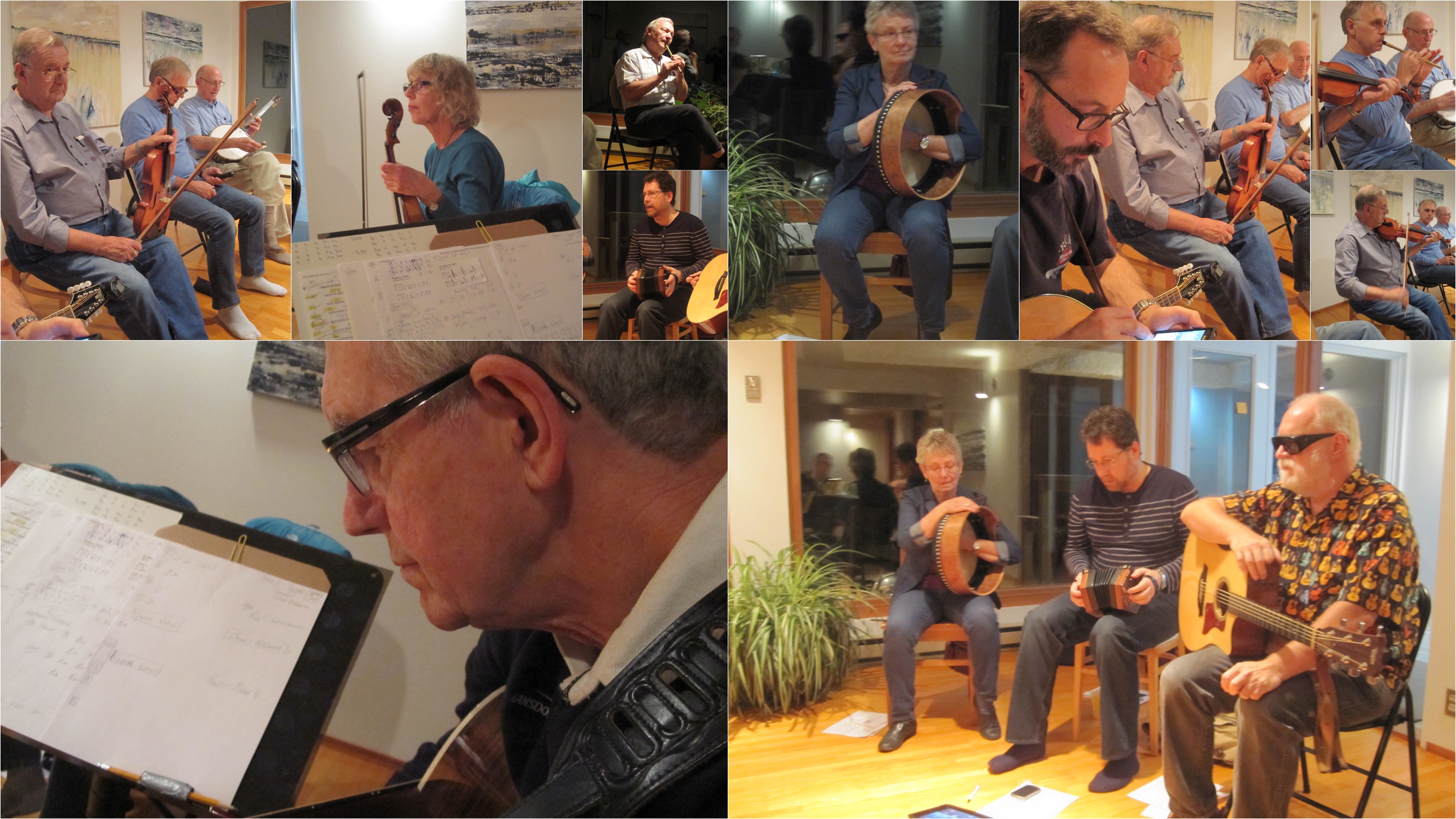 The " Ceili Band" Is a traditional Irish folk band which plays a lively selection of jigs, reels, polkas, waltzes and slow Aires. They feature fiddles, concertinas, mandolins, guitars, Bodhrán, penny whistles and other acoustic instruments. They may also include the traditional arts of Irish singing and/ or dancing.
The "Flatland Ceili Band"
All members of The Flatland Ceili Band are members of the Winnipeg branch of Comhaltas. We play music together for our own pleasure and for fundraising opportunities. Generally six to eight players will gather at any one time for a traditional Irish session or public performance.
"Click on Picture for a larger view"
For a short video of this click here
——————————————————————————————————————-
Flatland Ceili Band Video at a Backyard Wedding
*Planning your Next Celebration*
As you plan your next group celebration, you may want to include something unique and entertaining. Consider inviting the Flatland Ceili Band to help you create a fun-filled event. Irish music offers a delightful change of pace from the ordinary. You and your friends could enjoy background music or a formal performance. The music will keep your toes tapping, your hands clapping and a smile on your face. So, whether you are planning an anniversary party, birthday party or social gathering of any kind, the entertainment by the Flatland Céilí Band will make it a memorable and pleasurable experience for everyone. The Flatland Céilí Band charges a modest fee for each booking of musical entertainment. All money raised from The Flatland Céilí Band events support the Comhaltas Winnipeg Branch and its year-round activities.
For more information, contact our Outreach Co-coordinator,
Al Amyot To inquire about booking the band?
Phone: 204-230-7911
E-mail: flatlandceiliband@gmail.com
For a downloadable PDF's of this information Flat Land Celli Band -brochure-15
An interview with the Free Press November 2023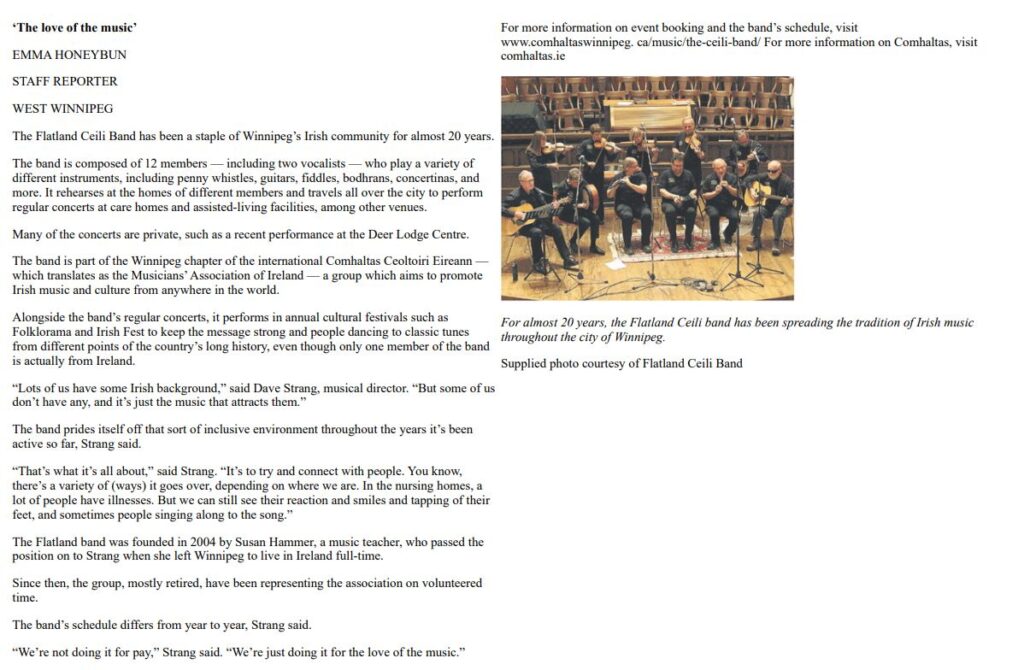 And for a downloadable PDF of above "Click Here"